In the age of social media and the 24-hour news cycle, opportunities for public figures to be called to the mat and canceled over their statements and behavior are plentiful. Whether looking at Kanye West, aka Ye, with his antisemitic statements on Twitter, "White Lives Matter" t-shirt at Paris Fashion Week, and a myriad of other public offenses, T.J. Holmes and Amy Robach's affair, or Try Guys' Ned Fulmer's affair with an employee, when the transgressions become public, so do the calls from the public for the brands and companies they work with to cut them loose.
The question then becomes how, and how quickly, can those contracts be terminated and what the consequences for termination are. A company's failure to act swiftly when a public figure it works with can result in calls for boycott and damage both to the brand and its image. For instance, the calls to boycott Adidas in the weeks following Ye's antisemitic comments on Twitter in October 2022 were rampant, with many wondering what was taking the brand so long to denounce the tweets and distance itself from Ye, and Adidas spending weeks with the relationship "under review." The terms of the contract between the parties would have been a critical portion of that review, as was the potential economic consequence of the reported $246 million profit loss to Adidas per year in discontinuing the Yeezy line, which was contracted to last through 2026.  
As we've previously discussed in this Blog,  having a well-thought-out contract between a brand and the social media content creators is paramount to the success of that relationship – and whether your company is engaging with a content creator who has gained renown on social media, or a much more prominent partner, it is important to consider whether a morality clause is worth including in that contract. Ideally, a company would partner with a celebrity or creator whose conduct and values align with the brand, and where there is little concern about skeletons in the closet because the partner has been appropriately vetted, including a review of old tweets and other social media posts. It goes without saying that all parties to these contracts hope that a morality clause never comes into play, and that the end to any business relationship can be drama-free. The protection afforded by a carefully drafted morality clause can be useful in the worst-case scenario.
So, what is a morality clause? A morality clause, or a morals clause, is a provision in the contract that gives a company a unilateral right to terminate a contract or take other, defined, remedial action, if the other party to the contract causes a breach by engaging in conduct that is considered to be immoral, scandalous, or might otherwise injure or tarnish the reputation of the company. Essentially, it is a special provision that allows for swift action to terminate a contract to help the company avoid scandal and damage to a company's public image. When a morality clause is triggered, it is typically considered a material and uncurable breach of the contract, which comes with a significantly reduced timeline on which the company can operate to quickly terminate the contract, to the company's benefit.
How the parties define the actions that fall under the terms of a morality clause depends on the parties, how heavily negotiated the provision is, and what the parties believe the possible realm of actions might be. Historically, morality clauses were intended to address potential criminal conduct of employees and other contracting parties, but the scope of what is covered by these clauses has significantly broadened over the years, particularly following cultural phenomena like the #MeToo movement. A creator or public figure who is subject to a morality clause ideally prefers a more specific, narrowly defined universe of actions—with limited discretion from the partnering company—that would allow the company they're under contract with to terminate the relationship. Companies, on the other hand, often prefer language that is broader and more ambiguous, with sole and unqualified discretion of what constitutes a violation by their counterparty. A creator or public figure may also seek to include intentional action on their part, rather than merely recklessness, while companies are often disinclined to consider the intentions in favor of focusing on the outcome. The question of provable offenses and allegations is another critical point of negotiation between the parties – is an allegation of misconduct enough to terminate the contract or is it required that the misconduct be proved? If so, who determines whether it has been sufficiently proved?
Ultimately, a well-drafted and carefully considered and negotiated morality clause is important to protect both parties in a contract between a company and any public figure it associates with. The corporate and business team at Milgrom & Daskam has significant experience drafting and negotiating these clauses and would be happy to discuss your options as you move forward in your contracts.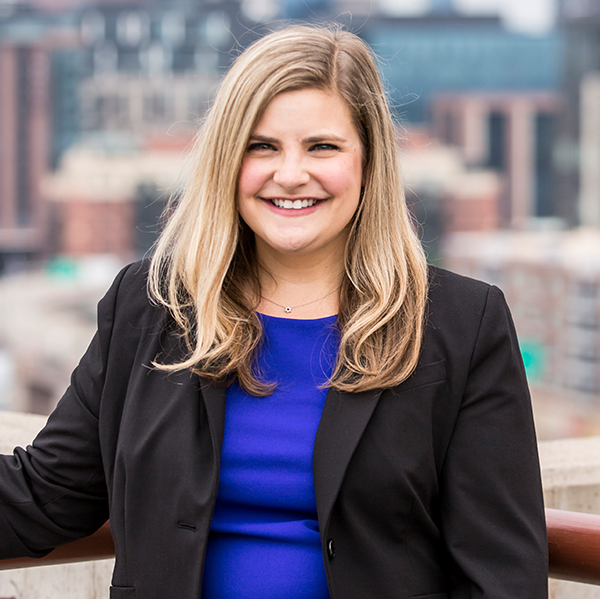 Madison (Maddie) Shaner joined Milgrom & Daskam as an Associate in 2019. Her practice focuses on corporate and real estate transactions. Prior to joining Milgrom & Daskam, Maddie was an associate at Tyson, Gurney & Hovey, LLC where she conducted oil and gas title examination and assisted in drafting drilling and division order title opinions for upstream oil and gas clients.
Business & Corporate Law
Readers of my last, irresistibly juicy blog post, "First-Ever Court Ruling Means Your Utility Token May Be an Unregistered Security," know that the Securities and Exchange Commission ("SEC") recently landed a blow against blockchain-based media company LBRY when a district court in New Hampshire held that LBRY's native "utility token," LBC, was an unregistered security.
Read More »
Entrepreneur & Startup
I often work with entrepreneurs starting new ventures. While there are multiple considerations for new businesses, the first important item to address is entity formation, governance, and finance/ownership. This is the starting point to get your venture headed in the right direction.
Read More »
Business & Corporate Law
Do Colorado courts still enforce liquidated damages provisions? When are such provisions enforceable? As a litigator, I notice this is a frequent topic of conversation among my transactional attorney friends when they are drafting contracts with no real consensus. So, what does Colorado law say?
Read More »