Some people think that capitalism is what's wrong with our world. According to Wikipedia, "capitalism has been criticized for establishing power in the hands of a minority capitalist class that exists through the exploitation of a working-class majority; for prioritizing profit over social good, national resources and the environment; and for being an engine of inequality and economic instabilities." While that's not true for every business, for most companies, whether they are scraping by or striking it rich, the focus is on the business itself.
Nonprofits, on the other hand, are supposed to be the alternative structure for organizations that care more about the collective, public, or social benefits. The model was designed to be responsible, honorable, and transparent, but there is controversy about its efficiency and accountability.  Resources are not always managed as well as they could be, and efficacy suffers. Nobody goes into nonprofit work to become wealthy, but the trade-off is that they go home at the end of the day with the impression that they're making a difference in the world.    
Does there have to be a trade-off? Can a business do good in the world and still make a decent profit? There are big, wildly profitable businesses whose mission is to provide life-saving drugs or medical equipment, for example, but what do we know of their inner workings? How do they treat their employees? What is their environmental footprint? For-profit companies' lack of transparency means there is no way to know. This leads us to the question: what if a for-profit company could be held to high standards of accountability, transparency, and verified social and environmental performance? 
This is where Certified B Corporations enter the picture. B Corps are organizations all across the globe that have committed to balancing purpose and profit. They are required to care about more than their bottom line. They form a powerful community of like-minded people and companies driven to use their business as a force for good. There is no shame in making a profit if there are no values sacrificed to get there.    
The process of becoming B Corp certified is rigorous, as it should be. Organizations must verify that their companies meet high standards in the areas of governance, workers, community, environment, and customers. There is a very extensive evaluation that dives deeply into how companies measure up in each of these areas. There is paperwork to submit to substantiate your statements. There are follow-up questions from a team of individuals whose job is to make sure companies are not fudging their numbers or claims. There is a live interview with a certification team to further confirm that your company makes the grade. Then, once certified, there is a recertification process every three years in which companies must prove that they are not only living up to what they claimed but are encouraged to do better than they were before, and the evaluation questions change and evolve as the standards are further scrutinized in light of new global concerns.    
What is even more beautiful about certified B Corps is the community they create. There is a global "B Hive" of articles, resources, opportunities, and ways to connect with other values-driven organizations. There are independent "B Local" groups all over the country comprised of certified B Corporations that meet to discuss issues, network, educate, support, engage, and inspire. There might be community service events, webinars on global issues like climate concerns, and opportunities for learning about other companies, vendors, and professionals that care about their global communities as much as you do.
Personally, it gives me great pride to work for a law firm that chose to jump through the B Corp certification hoops and to live up to those lofty standards. As Milgrom & Daskam's Legal Administrator, I look to the B Corp member directory first when choosing a vendor for everything from a financial advisory firm to handle our employee retirement accounts (Thanks, BSW Wealth Partners!) to a bakery to provide cupcakes for a firm birthday event. We know what they went through to get on that directory, and we know they share our values in providing their goods and services. There is something satisfying in knowing that we're doing good work within a community of good people. Let's do what's right for our world!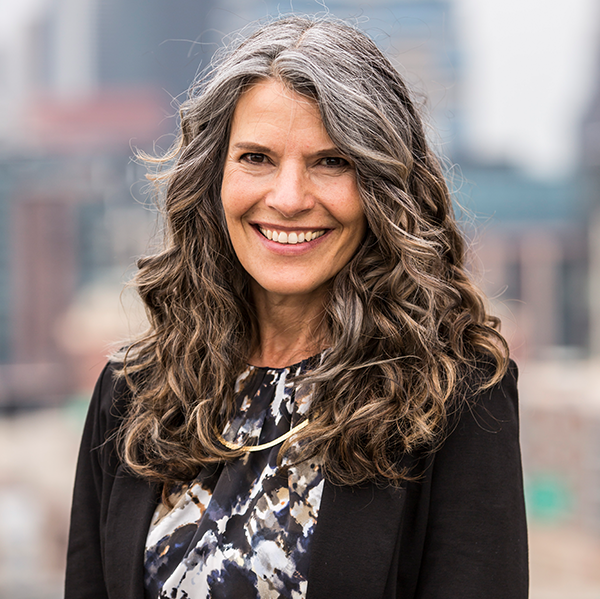 Chris's life has meandered far from her degrees in sociology and elementary education from the University of Colorado but has now come full circle with the many years she put in as an administrator in the legal field.  After being a stay-at-home mom for 10 years and many subsequent years volunteering and working within the Boulder Valley School District, Chris operated a successful freelance office services business for a variety of clients, including Milgrom & Daskam.  Chris is happy to have now joined Milgrom & Daskam officially as the firm's Legal Administrator.
Business & Corporate Law
Readers of my last, irresistibly juicy blog post, "First-Ever Court Ruling Means Your Utility Token May Be an Unregistered Security," know that the Securities and Exchange Commission ("SEC") recently landed a blow against blockchain-based media company LBRY when a district court in New Hampshire held that LBRY's native "utility token," LBC, was an unregistered security.
Read More »
Entrepreneur & Startup
I often work with entrepreneurs starting new ventures. While there are multiple considerations for new businesses, the first important item to address is entity formation, governance, and finance/ownership. This is the starting point to get your venture headed in the right direction.
Read More »
Business & Corporate Law
Do Colorado courts still enforce liquidated damages provisions? When are such provisions enforceable? As a litigator, I notice this is a frequent topic of conversation among my transactional attorney friends when they are drafting contracts with no real consensus. So, what does Colorado law say?
Read More »