A patent is an intellectual property right that grants the owner the right to exclude others from making, using, importing, offering for sale, or selling the patented invention in the United States for a limited period of years. A patent does not grant the owner the right to make, use, import, offer for sale, or sell the patented invention.
Let's use skis and a snowboard as an illustrative example of this right to exclude but not the right to use (this first comes to mind, as I'm an avid skier). You invented skis and obtained patent protection on a board that straps onto one foot and another board that straps onto the other foot. You can prevent others from making, using, and selling skis. However, another inventor has a patent on a snowboard that broadly covers a board that straps onto at least one foot. The snowboard patent owner has the right to exclude others from making, using, and selling a snowboard – or broadly, a board that straps onto at least one foot. Accordingly, you cannot make, use, or sell skis, your patented invention, because you would be infringing on the snowboard patent since you would be making, using, or selling a board that straps onto one foot. Thus, a patent gives an owner the right to exclude others from using or selling, but not a right to use or sell, the patented invention.
There are several hurdles to obtaining patent protection. An initial consideration is whether the invention contains subject matter that is eligible for patent protection. Patentable subject matter includes "any new and useful process [(e.g., a manufacturing process or software)], machine [(e.g., a car engine)], manufacture [(e.g., a camera lens or bicycle)], or composition of matter [(e.g., pharmaceutical drugs)], or any new and useful improvement thereof." 35 U.S.C. § 101.
These categories of patentable subject matter exclude laws of nature, natural phenomena, and abstract ideas (known as "judicial exceptions"). See MPEP § 2106. Laws of nature include naturally occurring principles or equations such as E=mc2 or the law of gravity. A natural phenomena or product of nature is something that is naturally occurring. For example, a cloned sheep that was found to be identical to a sheep found in nature was not eligible for patent protection. See In re Roslin Institute (Edinburgh), 750 F.3d 1333, 1337 (Fed. Cir. 2014).
Abstract ideas include mathematical concepts (e.g., mathematical relationships, formulas, or equations), methods of organizing human activity (e.g., fundamental economic principles or practices such as hedging or mitigating risk, commercial or legal interactions, or managing behavior or relationships), and mental processes (e.g., concepts performed in the human mind such as observations, evaluations, or judgments). See MPEP § 2106.04(a). As an example, software patent applications are often rejected as abstract ideas where the software is simply expressed as code or a set of instructions detached from any medium. Typically, the software needs to be tied to some technology and to provide some technical solution to a technical problem to avoid being rejected as an abstract idea.
The rationale for denying patent protection for these judicial exceptions is to prevent others from monopolizing "the basic tools of scientific and technological work," which could impede innovation rather than promote it. See MPEP § 2106.
The utility requirement under § 101 requires that the invention have a specific, substantial, and credible utility. See MPEP § 2107. A consideration under the utility inquiry is whether a person of ordinary skill in the art (e.g., in the field of the invention) would accept that the invention, as disclosed, is currently capable of the claimed use. "[A]n application must show that an invention is useful to the public as disclosed in its current form, not that it may prove useful at some future date after further research." In re Fisher, 421 F.3d 1365, 1371 (Fed. Cir. 2005).
Additional requirements for patentability include (1) novelty and (2) nonobviousness. Novelty (or whether the invention is new) requires that the invention was not known, used, or sold by others or patented or described in a printed publication, or otherwise available to the public, prior to filing the patent application. See 35 U.S.C. § 102. These pre-existing disclosures, uses, or sales of the invention by others are known as "prior art." If all of the features of your invention cannot be found in a single prior art reference (i.e., at least one feature is different), your invention is considered to be novel and passes this requirement.
Non-obviousness requires that the differences between the invention and prior art would not have been obvious to a person having ordinary skill in the art at the time the invention was made. See 35 U.S.C. § 103. This hurdle can be a bit more difficult to overcome than the novelty requirement, as it requires your invention be sufficiently different from the prior art. In other words, if the one feature of your invention that is different from the prior art is a minor tweak that anyone would have thought to do, it might be considered obvious and not protectable.
Finally, an inventor can lose the right to a patent if the inventor delays too long in seeking patent protection. If an inventor publicly discloses or uses the invention, or sells the invention or offers the invention for sale for over a year prior to filing a patent application, then the inventor loses the right to obtain patent protection in the U.S. Most foreign jurisdictions do not allow this year grace period and a public disclosure, use, or sale may act as an absolute bar to patentability regardless of when it occurred relative to filing the patent application. The rationale for this requirement is to prevent inventors from exploiting their invention for a period of time prior to obtaining patent protection. Accordingly, it is best practice is to file a patent application before any public disclosure, use, offer for sale, or sale of the invention.
In conclusion, if you believe you have patentable subject matter that is novel or has some new feature that is substantially different from the prior art, you should consult with a patent attorney to determine how to best protect your invention prior to any public disclosure, use, or sale.
Disclaimer: The images used in this article were provided courtesy of Unsplash
Laura counsels clients on legal issues related to intellectual property, including patents, trademarks, and copyrights. Laura helps clients build strong intellectual property portfolios, taking into account various types of protection options, such as utility and design patents, including both U.S. and foreign, trademark and trade dress registrations, and copyright registrations.
Real Estate Law
As part of the anti-money laundering regime under the Bank Secrecy Act of 1970 (the "BSA"), in late 2021, the Financial Crimes Enforcement Network ("FinCEN") division of the Department of the Treasury issued an advanced notice of proposed rulemaking ("ANPRM") seeking to address potential money laundering through real estate transactions. The comment period for the ANPRM closed on February 21, 2022. This ANPRM comes closely after the notice of proposed rulemaking related to the implementation of the Corporate Transparency Act (the "CTA"), which you can read more about here. Both the CTA and the proposed regulations under the ANPRM would require significant levels of disclosure regarding the beneficial ownership of companies and real estate in non-financed real estate transactions. These measures aim to reduce money laundering, and assets held by undisclosed foreign investors. It is estimated that between 2015 and 2020, at least $2.3 billion was laundered through U.S. real estate, though the actual figure is likely much higher Accordingly, both FinCEN and Congress are trying to limit the number of real estate transactions used to launder money.
Read More »
Employment Law
Two new laws are set to take effect in the coming months that will require employees to examine their current practices and make changes to bring themselves into compliance.
Read More »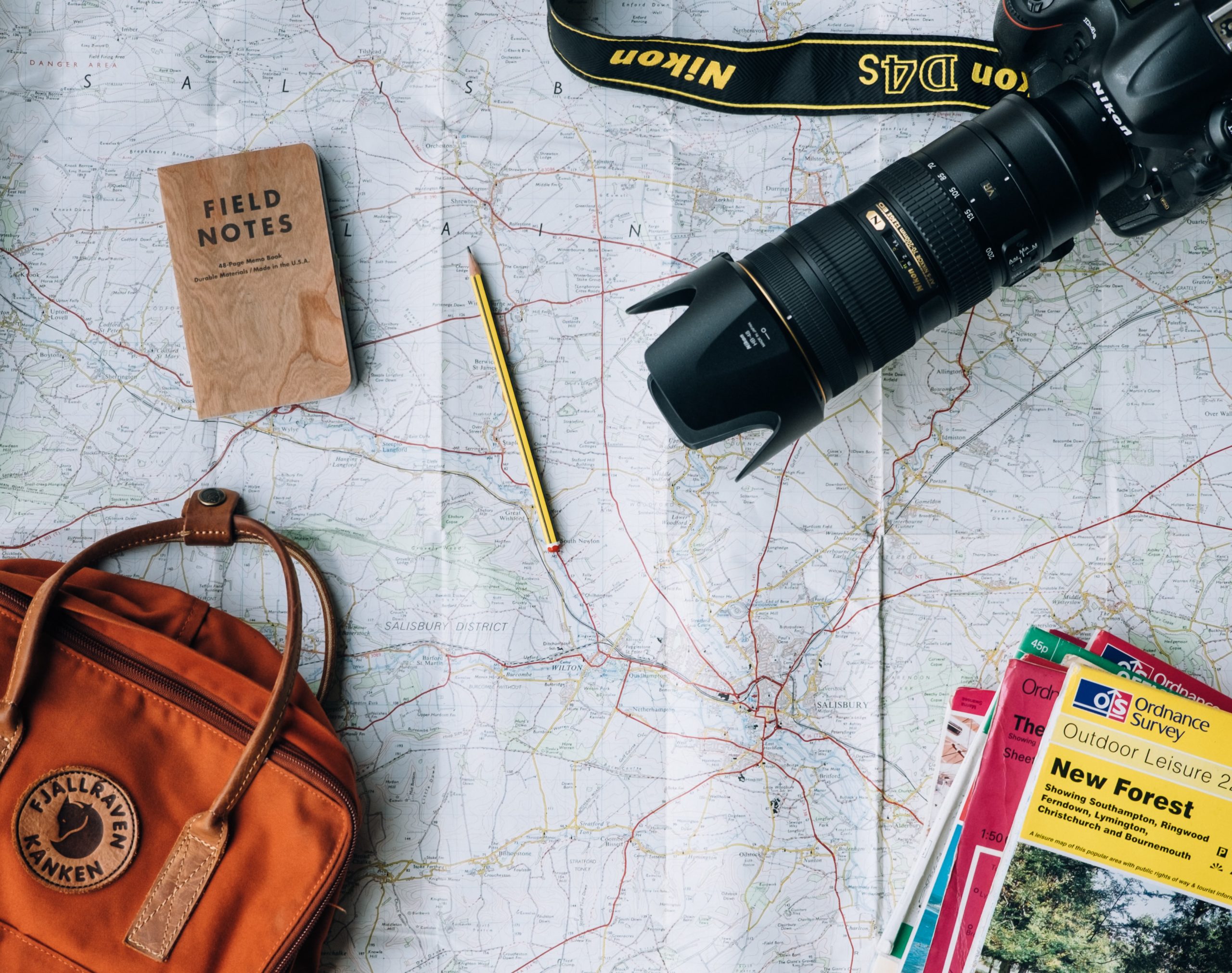 Work-Life Balance
When I joined Milgrom & Daskam at the height of COVID, I wasn't sure what the future would look like for me or this relatively young firm. We were giving up our physical office space in downtown Denver and embarking on a new vision for remote workers. Up until then, much of my professional work life was spent in an office environment, surrounded by colleagues My days were punctuate by in-person meetings–formal, over coffee or meals.in the hallways–and bookended by my daily commute between Denver and Los Angeles which ranged anywhere from just under 30 minutes to more than an hour.
Read More »